American Lottery Guide
When someone talks about US lotteries, usually the first ones that come to mind are the US Powerball and MegaMillions. Both games are the highest-paying ones in the country and quite possibly the entire world. US Powerball can award as much as $1.6 billion to a lucky winner! That record jackpot was paid to three winners on January 13, 2016, and is considered as the world's largest solo jackpot-oriented payout (Spain's El Gordo Christmas Lottery holds the world record for syndicate-oriented winnings at $2.43 billion).
However, America has about 50 other lotteries aside from these two major ones. If you don't mind smaller amounts and want to have better odds of winning, consider participating in the following.
Top American Lotteries
US Powerball

The biggest-paying game on American soil, the US Powerball lottery has winnings sought after by both American and foreign participants alike. It has been operated by the Multi-State Lottery Association since 1992, and it sells official tickets in 44 states, including the District of Columbia and the US territory Puerto Rico. You must match five main game numbers and the "Powerball" digit to win the jackpot.
Odds to Win the Jackpot: 1 in 292,201,338
Biggest Prize: $1.6 billion in 2016
Last Major Winner: On January 13, 2016, three different winners from separate states split $1.6 billion, the lottery's record jackpot.
Learn more and find out how to play the US Powerball online
USA MegaMillions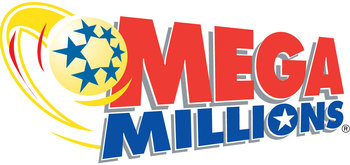 The US Powerball lottery's rival, MegaMillions, was launched in 2002 as a rebranded version of its predecessor "The Big Game Mega Millions." It sells entries in 40 US territories. You will win the jackpot if you match the five main digits and the "Megaball" number.
Odds to Win the Jackpot: 1 in 258,890,850
Biggest Prize: $656 million in March 2012
Last Major Winner: Warren D from Indiana won $546 million in July 2016.
Learn more and find out how to play the US MegaMillions online
New York Lotto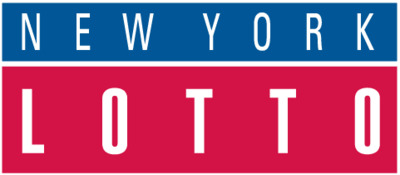 New York needed a way to raise funds for public education development, which led to the creation of New York Lotto in 1967. It only costs $1.00 to play two lines of six numbers and a bonus digit. To win the top-level prize, you must match just the six main game numbers.
Odds to Win the Jackpot: 1 in 45,057,474
Biggest Jackpot: $65 million in 2007
Last Major Winner: Jimmie Smith, a retired security officer, won $24 million in May 2017 and claimed his prize in October the same year.
Lucky For Life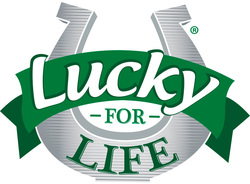 This lottery began in Connecticut in 2009, and over the years has expanded to 26 states. Tickets cost $2.00. It is special because it pays annuitized winnings such as "$1,000 a day for life" and "$25,000 per year for life." Players must match five white balls and a single lucky ball to win the jackpot.
Odds to Win the Jackpot: 1 in 30,821,472
Biggest Prize: $1,000 a day for life
Last Major Winner: Elderly Charles Svatos from Iowa won the second-tier prize of $25,000 a year for life in October 2017.
California Lottery
The California State Lottery Organization launched California Super Lotto in 1986. It improved the game's formula after a few years and rebranded it as California SuperLotto Plus. All CA Lotto (as it's known locally) tickets are sold in California and only cost $1.00 each. You must match five main numbers and a single bonus digit to win the jackpot.
Odds to Win the Jackpot: 1 in 41,416,353
Biggest Prize: $193 million in 2002
Last Major Winner: A Garden Grove participant won $64 million from an entry that matched all game numbers on August 21, 2017.
Florida Lotto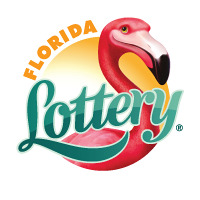 After Florida voters decided to create their own gambling body for fundraising activities, the Florida Lottery Organization was born in 1988 to help fund educational and social support efforts. It held its first draw during the same year. Each entry to Florida lotto costs $1.00, and all tickets are sold in Florida only. You must match six main game numbers to win the grand prize.
Odds to Win the Jackpot: 1 in 22,957,480
Biggest Prize: $52 million in 2010
Last Major Winner: An anonymous ticket owner from Palm Beach Gardens had won $2 million in October 2017.
Ohio Classic Lotto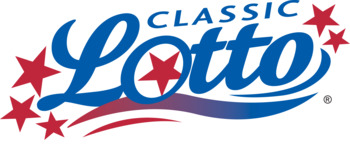 Ohio's state lottery held its first draw in 2007. OH Lottery can pay tens of millions of dollars with a starting jackpot at $1 million. All official tickets are sold in Ohio only. You must match six numbers to win the top-level prize. It also has an add-on game called the "Kicker," which activates the serial digit printed on each entry to participate in a special raffle that guarantees a jackpot of $100,000 if all digits in the series match during the Kicker draw.
Odds to Win the Jackpot: 1 in 13,983,816
Biggest Prize: $73.3 million
Latest Major Winner: A lucky entry from Ohio won $73.3 million after his or her ticket emerged victorious in June 2014.
Texas Cash Five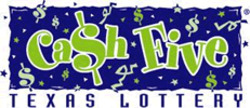 Texas' five-digit lottery began in 2002 and had never changed its format, which uses numbers from 1-37 only. It costs $1.00 to participate in this state lottery. It is impressive because it gives players the best odds of winning the jackpot due to its small number pool and because of the adequate tens of millions in prizes. All official entries are sold in Texas only.
Odds to Win the Jackpot: 1 in 435,897
Biggest Prize: $36.25 million in 2014
Latest Major Winner: Nhan Vo, a Vietnamese American, won $11.75 million in March 2016.
Oregon Megabucks

The Oregon Lottery State Organization began Oregon Megabucks in 1985 together with a scratchcard game. It costs $1 to play two lines of six numbers. You need to match all six digits to win the jackpot prize. All legitimate entries are sold in Oregon only.
Odds to Win the Jackpot: 1 in 6,235,401
Biggest Prize: $30 million in 2004
Latest Major Winner: A couple from Salem took home $6.8 million on November 29, 2016.
Buy US Lottery Tickets Online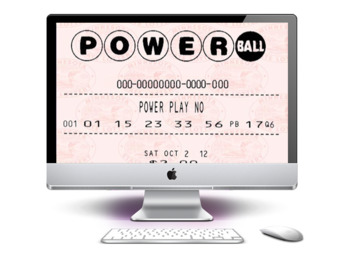 If you're not from the United States or from the territory the game is held, you can still join in these lotteries if you use lottery ticketing or betting services. These platforms are convenient because you will often need just a credit card or an e-wallet to participate, purchase multiple entries or subscribe to days, weeks, or months of draws, and you can even join syndicates to maximize your chances of winning.
There are two types of Internet-based platforms for lotto play:
Ticketing Services
Lottery ticketing services have purchasing centers situated in the United States and respective areas where the particular lottery is held (for example, a Florida office to participate in Florida Lotto). They use agents that will purchase entries on your behalf. These representatives have the responsibility to keep your tickets secure before the game's respective draw date, claim prizes and deposit the amounts straight to your bank account, and scan your entry as proof they had rendered service.
While ticketing companies are the safest ways to play online, you may need to accept possible jackpot prizes in person by flying into the country or state where the lottery is held or by having the platform send you the victorious ticket through a courier. Some game organizers require that the real ticket owner present him or herself to receive top-tier winnings.
Betting Companies
Lottery betting platforms are excellent alternatives to ticketing companies because they allow you to receive all your winnings, including top-level amounts, straight to your bank account, without the potential complications and exposure involved with official lotteries. If you win using these services, your winnings will not be subject to US taxes, too.
However, remember that you are betting on the outcome of the lottery draw, and not participating in the official lottery itself. Betting companies are not in any way affiliated or connected to the actual game organizers in America. The ticket entries (or bets) you purchase using these services are legitimate for use on the respective website, and any winnings will need to be claimed from the company itself.
All betting platforms pay prizes using a combination of profits and insurance. Whenever you purchase an entry, an insurer or group of insurance companies commits to pay out any winnings above a certain threshold. The amount you will be paid is the official jackpot amount, minus any commission or fixed fees.
How to Play Any American Lottery Online
Most services will ask you to sign up for an account on their website. You will need to deposit some money into your online balance to purchase tickets. You can often find all payment options available indicated at the bottom of their homepage. The usual methods to add funds to your account include major credit cards or e-wallets.
The site's primary page can also display all the lotteries available to play. You can also find them by clicking a link in the top menu. Once you click the name of the US lottery you wish to play, you will be directed to a ticket-buying page, which usually has a digital representation of the game's official ticket. You can select lucky numbers by either clicking the digits or typing into the appointed space.
Online lottery services give you the option to subscribe to multiple draws so that you will never miss a draw date. If you do so for weeks, months, or a year, you can receive better discounts. Most platforms offer welcome bonuses, such as a 100% cash-back guarantee if you do not win anything on your first purchase or a free ticket to a specific game available on their website.
Avoiding Scams
The Internet is still a paradise for predators disguised as legitimate companies who are out to steal delicate information from you. Unfortunately, these include lottery operators on the Internet. To know if you're using a reputable service, make sure to check the following:
Gambling License: Lottery ticketing services are legitimate most of the time because they scan your tickets for your reference. Betting platforms are another story; holding their own lotteries requires permission from local government regulators. Therefore, they must obtain a license. Trustworthy betting operators are often licensed in Australia, Curacao, Malta, and the United Kingdom; these countries have regulators that enforce gambling rules stringently.
Investigative Sites and Online Communities: Sites such as the one you're reading have representatives who have years of experience participating in Internet-based gaming that gauge the legitimacy of online lotto services through long-term use, user experience, customer support, and general gaming experience. Web-based communities dedicated to lotto play on the Internet have former and current members of different platforms and can give you an insider's look regarding the service.
Recent Winners: Reputable lottery ticketing and betting services will have produced winners through their years of operation. Often, they would have a dedicated "Winners" section on their homepage or a page that lists all their past winners. If the site has a detailed write-up about its victors' experience using the service and of winning huge prizes, you can consider this service strongly reliable.
Customer Support: Gauge the quality of the site based on the response of its customer help department. If they provide an accurate and straight-to-the-point answer to your query, you can consider their service reliable. If they had helped you with a technical issue on the website or a crucial problem regarding a conflict in withdrawing your winnings, you can surely consider the company reliable.
Internet-Based Lottery Restrictions
Some countries ban online lottery participation and gambling, so it is best to consult local laws to guarantee an enjoyable gaming experience on the Internet. Be sure to check with the site's Terms and Conditions first before using their services. Some companies restrict certain countries or individuals from using their platform.
American Lottery Taxes
If your local government considers lottery winnings income, you may need to pay a portion of it to the taxman. In the United States, amounts won through games are considered income and are subject to state taxes of 30%.
Most US lotteries allow winners to be paid through a one-time lump-sum payment or through annuities. Because betting operators and their insurer pay all jackpots through installments and are not governed by US tax laws, they can pay all amounts in full.
Aside from state tax, victors have to pay federal taxes ranging from 25-30%. Here are the three amounts winners need to pay:
US Citizens with Social Security numbers: 25% tax
US Citizens without Social Security numbers: 28% tax
Foreigners with legitimate lottery tickets: 30% tax
Buying entries from or participating in the respective lotteries of these states will not subject jackpot winners to federal taxes because these territories do not consider winnings as income:
Florida
New Hampshire
South Dakota
Tennessee
Texas
Washington
Wyoming
California
Pennsylvania