Canada Lotto 6/49 Expert Review | Play Lotto 6/49 Online
Lotto 6/49 Overview and History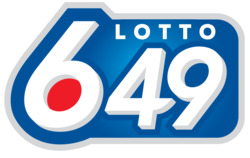 Lotto 6/49, launched on June 12, 1982, is Canada's biggest lottery. The game allows players to select their lucky numbers, which immediately differentiated it from its predecessors including the Olympic Lottery, Loto Canada, and Superloto. The Interprovincial Lottery Corporation has operated and maintained this popular game since its launch decades ago.
Fans of Lotto 6/49 locally and internationally love the game, despite having a relatively modest CAD $64 million jackpot, due to its "Extra" feature. This bonus game allows players to select six more numbers on top of their main number set (bringing it to a total of 12 numbers). If four of these six figures match the winning combination for the draw date, participants can win CAD $1 million.
Canadians who wish to join their national lottery must be 18 years of age and above. All official tickets are sold in Canada only. However, you don't need to actually travel to the country to buy a physical entry. To know how to buy Lotto 6/49 tickets online, keep on reading!
Official Lotto 6/49 Ticket Cost
An entry into Lotto 6/49 is priced at CAD $3.00 per line of six numbers. If you wish to join the Extra game, you will have to add CAD $1.00, but you have more opportunities to win! All entries are sold in kiosks in Canada, so if you wish to join, make sure to scroll down a bit more!
Lotto 6/49 Draw Schedule
The lottery draws every Wednesday and Saturday at the following hours:
Lotto 6/49 Draw Schedule - New York, USA
22:30 Eastern Time
Lotto 6/49 Draw Schedule - London, England
02:30 AM (Thursday and Sunday morning) Greenwich Mean Time
Lotto 6/49 Draw Schedule - Sydney, Australia
13:30 (Thursday and Sunday Afternoon) Australian Eastern Time
Lotto 6/49 Draw Schedule - Berlin, Germany
03:30 AM ( Thursday and Sunday Morning) Central European Time
Lotto 6/49 Draw Schedule - Vancouver, Canada
19:30 Pacific Time
Lotto 6/49 Prize Breakdown
Lotto 6/49's prices might be small, but it has no jackpot cap. Weeks without grand prize winners only mean better payouts for consistent participants. In case somebody takes home the top-tier amount, Lotto 6/49 will revert to its starting value of CAD $5 million, which is still a significant sum of money for any lucky winner!
Here's a sample breakdown of this game's prizes:
Match 6 + 0 = Grand Prize
Match 5 + 1 = CAD $118,511
Match 5 + 0 = CAD $2,438
Match 4 + 0 = CAD $90.80
Match 3 + 0 = CAD $10.00
Match 2 + 1 = CAD $10
Match 2 + 0 = CAD $3 and a free ticket for re-entry
Odds of Winning Lotto 6/49
Lotto 6/49 has one of the best odds of winning the jackpot prize: 1 in 13,983,816. This figure is certainly better than EuroMillions, which has a 1 in 139 million chance and the US Powerball, which has a 1 in 292,201,338 chance.
Here are all the odds you'll be facing when joining Lotto 6/49:
Match 6 + 0 = 1 in 13,983,816
Match 5 + 1 = 1 in 2,330,636
Match 5 + 0 = 1 in 55,492
Match 4 + 0 = 1 in 1,033
Match 3 + 0 = 1 in 56.7
Match 2 + 1 = 1 in 81.2
Match 2 + 0 = 1 in 8.3
Why Play Lotto 6/49 Online?
If you're not from Canada, you don't need to fly into the country to participate in the national lottery. You won't even need a Canadian friend to buy tickets and claim prizes on your behalf. Online ticketing and betting services allow you to participate in the game and win big!
Internet-based lotto messengers purchase entries on behalf of foreign players. They have the responsibility of keeping the document safe until the draws are finished. They will also claim all possible prizes and deposit them into your online balance. These companies will issue your ticket in case your physical presence is required to acquire your winnings, such as if you win the jackpot. These services are the safest ways to participate in lotteries online.
Betting services, however, do not use lotto agents or physical offices, and this allows them to drive down the costs of their tickets. However, their entries are only good for use on their site. The company itself is the operator of a game designed to reflect Lotto 6/49's mechanics and prizes. Such companies will pay you the same amounts per tier, including the jackpot prize, through their profits and an insurance model. If they are working with a reputable insurer, you can be sure you are playing with a safe and paying betting company.
Aside from solo lotto play, you can pool your tickets with syndicates to drive down the odds further. You can also subscribe so you will never miss a draw and even get discounts. These companies' sites give you a personal account where you can pay for your entries, inspect your scanned tickets (in case you using an online lottery messenger), and even join VIP memberships for better benefits!
How to Play Lotto 6/49 Online
Most sites will ask you to sign up for an account, which will ask for your name, email, country of origin, address, and active mobile phone number. Once finished, they will ask you to deposit money into your online balance, which you will use to purchase entries for Lotto 6/49 (and other lottos if you're interested). Some companies even give you a bonus entry to join a specific lottery, match your deposit (to a limit), or a bundle upon making your first purchase!
Most sites will have a link in the top menu or use their homepage to display all the lotteries they offer. Find Lotto 6/49 and click the name or the corresponding button to head to the ticket-buying page. The digital representation of the actual ticket makes it easy to select your main game numbers.
Before checking out, you can also choose to subscribe to multiple days, weeks, or months of draws. The longer you subscribe, the better discounts you receive.
All these online benefits sound good and can only be useful if you are playing with a reputable company. Some pointers to make sure you will not be scammed in any way by your service:
Gambling License: All lottery-betting operators must have a gambling license issued by their nation's regulating body. If you are using companies under regulation in Australia, Curacao, Malta, or the UK, your service is strongly reliable. Verify the actual permit number of their business before signing up.
Recent Winners: Listing their past winners, especially with a personal testimonial from either the victor or the company staff, is a strong indication the service your found is not a scam.
Forums: Online forums and review websites are excellent repositories of information to find Internet-based lottery ticketing and betting businesses. This site features a selection of services considered reputable for web-based lotto play.
Customer Service: The answer accuracy and response time of the support department is a good measure of the company's knowledge and experience providing their services. Give them an email or a call whenever possible to see how they measure up.
Lotto 6/49 - Biggest Jackpot Winners
Mississauga's Champion: Zhe Wang from Mississauga never thought she would win. She joined Lotto 6/49 regularly as part of her routine at Petro Canada. On October 17, 2015, Wang took home a record-shattering jackpot of CAD $64 million from the lottery. She did not give the media much chance to pry into her private life, but you can bet she could buy a new house, a new car, and have several hundred vacations anywhere in the world and still have enough to live on for multiple lifetimes!
The Four-Way Split: Four entries won the second-highest Lotto 6/49 jackpot on April 13, 2013. All four entries were purchased in Alberta and British Columbia, but the winners decided to be anonymous. Splitting CAD $63.4 million four way gave each one an opportunity to pay off their entire mortgage and remaining debts and invest in multinational companies.
One Ticket is All It Takes: Seventeen oil and gas plant workers scrounged up enough change to buy an entry into the Lotto 6/49 weekly. In October, the one-ticket syndicate found their luck. On the 26th day of that month in 2005, their group used a single ticket to take home CAD $54.3 million. Coming from a blue-collar profession, the workers' hard-earned money was considerably more than a hard day's work, and it solved many of their fiscal problems during that time, such as paying off college tuition fees.
Lotto 6/49 - Taxes
Canadians are some of the luckiest people in the world because any winnings they get from Lotto 6/49 and lotteries they join through online services are never taxed. Online lottery ticketing users also enjoy the same benefits as Canadians when it comes to lotto taxes.
However, they still face bank levies caused by higher interest rates for their bank accounts in case they win any grand prize. These deductions are also true for players from countries that do not consider lotto winnings as personal income.
Lotteries Similar to Lotto 6/49
SuperEnalotto: This lottery uses six main numbers and a "SuperStar" digit, which is similar to Lotto 6/49's bonus figure. However, in SuperEnalotto, the SuperStar is optional and adds to the ticket's cost, while the bonus number is already included in Lotto 6/49's price per line. SuperEnalotto has a higher jackpot record at €177 million (CAD $260 million) but has astronomical odds of 1 in 622 million to win the top-tier winnings.
US Powerball: The US' "big boy" lottery can pay lucky winners a mind-numbing $1.6 billion (CAD $2 billion), its highest recorded amount. It also uses six numbers and a "Powerball" number, similar to Lotto 6/49's bonus ball. However, it gives players only 1 in 292 million chance of winning the game, which makes it tough, but exciting!
Conclusion
If you enjoy high-payout lotteries, Lotto 6/49's figures are pale in comparison to MegaMillions, US Powerball, and EuroMillions. However, the better odds of 1 in 13 million are easier to beat compared to the hundreds of millions you'll face in US and European games.
Despite having CAD $64 million as its biggest grand prize (so far), Lotto 6/49's odds and lack of a jackpot cap allow it to reach winnings the size of EuroMillions, especially if it rolls over due to several weeks without a winner.