SuperEnalotto Expert Review | Play SuperEnalotto Online
SuperEnalotto Overview and History
After Italy's economy had stabilized following the Second World War in the 50s, the new Italian government needed a way to raise funds, which led to the creation of the national lottery "Enalotto." Italy's game operator SISAL updated the decades-old lottery's winnings and gameplay, rebranding the evolved lotto as "SuperEnalotto." The game is well known today for paying out huge winnings, such as the €165 million won by an Italian from the city of Vibo Valencia.
SuperEnalotto is unique from other lotteries because of its "Superstar" option. Aside from the six main game numbers, you can select an optional Superstar digit from the range of 1-90. If this figure appears from the second machine during the draw, you can multiply the amount of an existing prize, which makes playing even for secondary wins also worthwhile!
All SuperEnalotto participants must be 18 years of age and above. All official entries are only sold in Italy's cities and provinces, but the lotto has no restrictions on other nationalities that want to participate. However, you're not the only one who thinks it's expensive to fly into Italy just to play—you can join SuperEnalotto from the comfort of your home! If you want to know more about how to play SuperEnalotto online, just scroll down to the section with instructions below.
Official SuperEnalotto Ticket Cost
An entry to join the SuperEnalotto is affordable at €1.00. Players will need to add €1.00 extra if they opt to use a SuperStar number. All official entries are available in Italy's national lotto kiosks only.
SuperEnalotto Draw Schedule
SuperEnalotto draws every Tuesday, Thursday, and Saturday at the following times:
SuperEnalotto Draw Schedule - New York, USA
15:00 Eastern Time
SuperEnalotto Draw Schedule - London, England
19:00 Greenwich Mean Time
SuperEnalotto Draw Schedule - Sydney, Australia
18:00 Australian Eastern Time
SuperEnalotto Draw Schedule - Berlin, Germany
20:00 Central European Time
SuperEnalotto Draw Schedule - Vancouver, Canada
12:00 Pacific Time
SuperEnalotto Prize Breakdown
SuperEnalotto' starting prize is €1.3 million. The amount has no jackpot cap, allowing the jackpot to reach as high as possible! There are no prizes for matching two numbers or a single special number known as the "Jolly" digit. The extra ball is also not required to win the grand prize.
Here is a sample prize breakdown:
Match 6 + 0 = Jackpot
Match 5 + 1 = €252,128
Match 5 + 0 = €7989
Match 4 + 0 = €118
Match 3 + 0 = €8
However, if you choose to add a SuperStar digit, the game's prizes and odds change because it multiplies the prizes per tier and guaranteed amounts for top-tier prizes. Here is a sample breakdown:
Match 6 + 1 = Jackpot + €2 million
Match 5 + 1 + 1 = SuperStar prize (higher than the second tier prize) + €1 million
Match 5 + 1 (SuperStar) = €1,500,000
Match 4 + 1 = €850,262
Match 3 + 1 = €3,500
Match 2 + 1 = €120
Match 1 + 1 = €15
Match 0 + 1 = €5
Odds of Winning SuperEnalotto
SuperEnalotto's odds are staggering compared to US Powerball, MegaMillions, and EuroMillions's odds. The chance to match all six numbers and win the grand prize are 1 in 622,614,630. The odds become mind-numbing, giving you a 1 in 56,035,316,700 chance to win the grand prize, if you add a SuperStar number. However, the greater the odds, the better the prizes, and SuperEnalotto guarantees that with a very modest ticket price!
Here are the odds you'll be facing with just a regular SuperEnalotto entry:
Match 6 + 0 = 1 in 622,614,630
Match 5 + 1 = 1 in 103,769,105
Match 4 + 0 = 1 in 1,250,230
Match 3 + 0 = 1 in 327
The odds reach new heights (but with better prizes) when you use a SuperStar digit:
Match 6 + 1 = 1 in 56,035,316,700
Match 5 + 1 + 1 = 1 in 9,339,219,450
Match 5 + 1 (SuperStar) = 1 in 112,520,716
Match 4 + 1 = 1 in 1,071,626
Match 3 + 1 = 1 in 29,404
Match 2 + 1 = 1 in 1,936
Match 1 + 1 = 1 in 303
Match 0 + 1 = 1 in 138
Why Play SuperEnalotto Online?
There's no need for you to fly from your country and into Italy to purchase a physical entry. That would be outrageously costly, especially for a lottery like this whose odds are stacked against you. Thanks to the Internet, however, you can join the SuperEnalotto from anywhere with an Internet connection on either your computer or phone through online ticketing and betting services.
Ticketing services use a representative acting as your proxy in Italy. He or she is responsible for purchasing your ticket orders, processing your winnings, and depositing the amount into your online balance. In case of jackpots, companies may call you and ask you to fly into the country to claim your prize in person after you receive your physical entry from the local purchasing office. These companies are the safest way to play lotto through the Internet.
Betting services do away with agent fees by only allowing players to bet on the outcome of SuperEnalotto. These companies strictly follow the mechanics and rules of the Italian lottery, but they sell entries good for use only in their respective websites. They pay all lower-tier winnings through their profits and use an insurer to pay for jackpots. As long as they work with a reputable insurance company (and if you can verify it through a call or email inquiry), you can generally rest assured that you'll have an excellent lotto service waiting for you to use it.
The best thing about playing online using either of the two services mentioned is you can play anywhere in the world as long as online lottery participation and gambling are not illegal in the country. Most will require that you sign up for an account and deposit using your credit card, e-wallet, instant payment services, and other indicated methods. Your online balance deposit ensures smooth transaction when purchasing entries.
Another advantage of online play is the ability to subscribe to multiple draws, making it less tedious to buy tickets repeatedly. You can also pool your entries and beat the odds by joining syndicates. You can even play for less than €1.00 an entry because of subscription discounts!
How to Play SuperEnalotto Online
Most online lottery ticketing and betting services will ask you to sign up for an account and deposit money into your account. After making a deposit, you can usually find the top menu having a link to the list of all the games available on the site.
Once you have found SuperEnalotto, click on the corresponding link that will send you to the digital representation of the lottery ticket. Choose your six main game numbers. Do not forget to opt for a SuperStar or a subscription to multiple draw days, weeks, or months. The longer you subscribe, the higher your discount!
The Internet is an easy way to get scammed, and some websites that appear as legitimate lotto platforms might just want to lure you in with their amazing bonuses. To help get around this pesky problem, make sure you look into the following:
Gambling License: You have security when it comes to lottery ticketing operators because they purchase entries on your behalf. However, betting operators, who can quickly trick you into believing they are an electronic and semi-automated service, need to have a gambling license to ensure their respective regulators monitor their activities. You can consider betting operators regulated in Australia, Curacao, Malta, and United Kingdom to be strongly reliable; these four countries are highly regarded for their stringent enforcement of rules.
Recent Winners: An excellent company is one whose services have patrons who had already won, and if the winners had their prize last week, you could trust the platform.
Online Reviews: This website features a list of ticketing and betting sites that can be considered trustworthy. However, it helps to check other sites and forums to know about other players' experiences regarding the prospective company.
Customer Support: The faster they can respond to your inquiries, the stronger the indication they can be relied upon for great experiences. Therefore, send them a quick inquiry email and assess the quality of their response.
Can Canadians Join SuperEnalotto?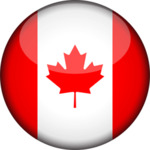 Canadians are free to join any lotto ticketing and betting service because their country has no restrictions on online lottery participation and gambling. Canadians who possibly win the SuperEnalotto won't even have to pay taxes on their winnings either!
How to Buy SuperEnalotto Tickets from Canada
Canadians only need to sign up for an online lottery service of their choice. After making a deposit, they need to find SuperEnalotto from the list of games using what will likely be a top-menu link. Once finished, they just need to wait for Tuesday, Wednesday, or Saturday's draw.
The best thing about it is they do not need to log into the site each time if they use a subscription. Subscriptions automatically purchase the entries using your favourite numbers or an algorithm that randomizes numbers per entry. Nice!
SuperEnalotto - Biggest Jackpot Winners
The Milan Super Syndicate: On October 30, 2010, SuperEnalotto's largest syndicate, which consisted of 70 members, came forward to claim the record-shattering jackpot of €177 million. The syndicate did not to go public, limiting their media exposure. However, Domenico Lo Bianco, the newsagent that sold the lotto tickets to the huge group, could not believe that one of his tickets was the winner. At least not until he saw his shop surrounded by reporters and camera operators asking about the syndicate members, which he honestly does not remember. However, you can bet they've paid off all their debts and mortgages and enjoyed a new car!
The Grand Solo: On October 27, 2016, a solo winner from Vibo Valencia took home the second biggest SuperEnalotto prize of €165 million. The winner was a man, but that is all that is known about him because he refused media exposure and publicity. Wherever he is today, he's still enjoying his long-term vacation and probably helping out his family and friends' finances too.
Ugo Verni: This somewhat awkward winner from Bagnone, Tuscany won €150 million in August 2009. He called the bar he purchased his lucky entry from in a funny voice to verify his winnings. The owner still recognized it was the middle-aged man. He kept denying that he was the victor to anyone who asked although official announcements declared the ticket was sold in Bagnone. You can bet he has gone on luxury trips abroad and invested in several Bagnone properties too!
SuperEnalotto - Taxes
Tax calculations on SuperEnalotto winnings depend on your local tax laws regarding lottery winnings being considered as income. If it is, your winnings will be taxed. However, even if it is not treated as salary in your country, you will likely still get reductions because of bank levies. Bank levies introduce higher interest rates after the money is encashed or transferred to your account. For Italians and foreigners with an official ticket, all winnings above €500 are subject to 12% tax.
Lotteries Similar to SuperEnalotto
La Primitiva: Spain's national lottery might have a smaller jackpot record at €101.7 million, but it gives players great odds of 1 in 13,983,816 to win the grand prize. Like SuperEnalotto, it uses six main game numbers and the key or "reintegro" number, which is the equivalent of the SuperStar. However, SuperEnalotto makes the SuperStar an optional digit.
US Powerball: The US' highest-paying lottery, which has reached as high as $1.6 billion (€1.36 billion), has mechanics similar to the SuperEnalotto but lower odds of 1 in 292 million compared to Italy's national lottery. It uses five main game numbers and a "Powerball" digit, which is similar to the SuperStar. However, the Powerball number is a component of the main game and not optional.
SuperEnalotto Lottery Review - Conclusion
Joining SuperEnalotto for €1.00 is a cheap investment towards possibly winning €177 million or maybe even more once rollovers keep up. Having no jackpot cap, the lack of a winner in SuperEnalotto for a year can enable winnings to reach as high as €500 million!
Despite the odds of 1 in 622 million (or 1 in 56 billion if you're playing SuperStar), SuperEnalotto's affordable ticket price, multiple draw days per week, and bigger prizes because of the bonus and multiplier SuperStar digit make it one of the best and most sought-after lotteries in the world.