LottoDay Review | Is LottoDay.com legit or a scam?
Type

Lottery Messenger

Company

Feelings Ltd.

Year established

2016

Jurisdiction

Gibraltar

Licensed by

Gibraltar

Alexa rank

86,038

Norton rating

Safe

Languages

4

Payment methods

10

Currencies

$ £ € AU$ C$

Commission

None
Lottery games

21

Scratch cards

No

Lottery syndicates

Yes

Video slots

No

Subscriptions

Yes

Loyalty program

Yes

Gift vouchers

No

Live support

No

Phone support

Yes

Mobile app

Android
An Overview of LottoDay
LottoDay is an online lottery messenger service that facilitates ticket purchases for 21 of the world's biggest lotteries, including the coveted US Powerball lottery which once reached a jackpot of $758.7 million. The website supports 4 languages and 5 currencies: the US dollar ($), Euro (€), British Pound (£), Australian dollar (AU$) and the Canadian dollar (CAD).
Lotto Games Available for Players
You can play the following games on LottoDay
US Powerball
SuperLotto
EuroJackpot
EuroMillions
UK EuroMillions
SuperEnalotto
MegaMillions
Oz Lotto
Hot Lotto
El Gordo
MegaSena
New York Lottery
Australia Powerball
UK Lotto
UK Thunderball
Canada Lotto 6/49
Buying Tickets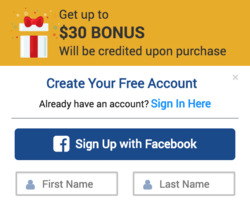 LottoDay will require you to sign up and create an account before you can play. You can choose to use an email or connect your Facebook account to do so. The sign-up form requests your complete name, your email, your local mobile phone number, and your password for the account.
You can choose to deposit funds into your account or use your Visa, Mastercard, Maestro, Entropay, or Neteller accounts to purchase tickets. You can use the "Cashier" option in the "My Account" page to withdraw your winnings or deposit money into your account.
Once you have chosen a lottery, you can set the number of tickets you want to purchase. LottoDay offers discounts if you draw more than once or if you want to subscribe monthly to this particular lottery game.
Claiming Prizes
If you win any secondary prizes, the service will send you an email within 24 hours from the end of the lotto draw. A representative from LottoDay will claim your prize and deposit it in your account. If you win substantial or grand prizes, an agent from their customer service department will inform you personally using the mobile number you provided upon signing up.
When withdrawing your money to your bank account, the online platform will lead you to a page asking you to submit identification documents. These include, but are not limited to, a photocopy of both your passport and the credit card you have used for depositing money into your account, any billing statements under your name to confirm your residence, and recent transactions online, such as offline invoices after package deliveries or PayPal receipts.
The completion of your bank transfer may take up to 15 business days. LottoDay will deduct all applicable taxes from all amounts won.
For grand prizes, you have to fly into the country where the lottery you won was held. You must personally claim your ticket from LottoDay's local office and claim the prize by yourself from the lotto organization. The company makes it clear that all your expenses from the trip, and any applicable personal taxes in your country of residence are your responsibility.
User Experience
LottoDay's website design is visually attractive. The grid-style website design is complemented by the white background, which helps highlight the game cards effectively.
It features the biggest-paying jackpot games visibly. Every game card indicates the grand prize, the time left before the draw, and a "Play Now" button to encourage you to join these games quickly.
The buy ticket section is notable for recreating all lottery tickets accurately, and it displays them in full size making it easier to fill out your lucky numbers. Allowing you to pay through your real-world accounts is also a great feature to join lotteries about to draw quickly.
The homepage also shows the results of previous games on the left side, making it easier for you to check results. If you are new to online lotteries, the right side of the page has a tutorial section and a video to help you.
We have tested LottoDay with a couple of modern mobile devices and found no issues. The interface is fluid and fast-loading.
Play Eligibility
LottoDay allows players from all over the world to participate in its lottery games except for American players. We recommend players check the laws in their country of residence to ensure that their participation in a lottery messenger service is legal and permitted.
Customer Support
The service offers an offline support ticket that requires your complete name, email, the topic of your concern, and a message box where you can elaborate on the issue. You can also send them an email at contact@lottoday.com. Their customer service responds to your email within an estimated 12 hours.
A "Live Help" option is placed underneath the website's "FAQ" link.
The online lottery service has the following phone numbers for the following countries, which are only available during business days at 10:00 to 17:00 GMT:
UK: +448081641527
New Zealand: +6468808533
Canada: +1(604)6703801
South Africa: +27875505460
Promotions and Bonuses

First-time accounts receive a $30 (£25.68) upon signing up for the service, which you can only use after purchasing your first ticket. You also get one free automatic Group Play share. If you buy more than one draw date for any lottery game, you can get discounts that reach a maximum of 15%. If you subscribe monthly, which is equivalent to eight draw dates, you automatically get a 20% discount.
First-time ticket purchases get 100% refunds for any reason the player might have. The specific time limit for this benefit after buying is unspecified.
LottoDay offers frequent one-off promotions, such as discounts for particular upcoming lottery draws. We encourage people to create an account with the service, and sign up for the newsletter and promotion emails, so that they can take advantage of any time-limited offers as soon as they are published.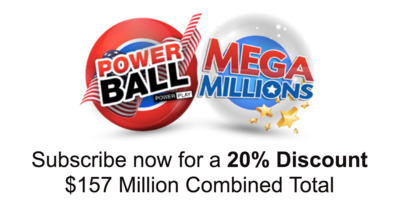 Your monthly subscription automatically grants you 25 VIP points. You gain the same number of points for every monthly subscription you purchase. However, the service does not clarify where players can spend their earned points or the benefits of a VIP membership.
The Bottom Line: A Small Website with Big Winnings
LottoDay might have the lowest number of lotteries you can join, but it certainly has the largest prizes in store. If you are a fan of the US Powerball and MegaMillions, the online lottery ticket service is an excellent service to consider.
With its prompt customer service responses, frequent promotions, an easy-to-navigate website, and non-compulsory deposit to your online account, LottoDay is a service worth joining to for a chance to win the world's biggest jackpots!