US Powerball Expert Review | Play Powerball Online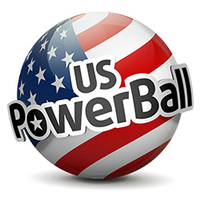 The US Powerball can be considered a millionaire maker because if players are lucky enough to match all six numbers, they can become instant millionaires. The lottery's jackpot is coveted because it has paid the highest sum of $1.6 billion to three lucky winners.
The US Powerball is coordinated by the Multi-State Lottery Association (MUSL), which is a non-profit organization working with the Department of US Lotteries. It pays out winnings in 30 graduated installments or a taxed lump-sum payment. Only the 44 states of America sell actual tickets for the game.
Players worldwide can join and play the US Powerball online via a number of lottery sites.
Powerball Mechanics
The US Powerball line needs five numbers chosen by the player from 1-69, and a single number from 1-26 for the red Powerball. To win the grand prize, players must match all five numbers from the main game and the single Powerball digit.
One line costs about $2. Joining two draws will double a single line's price to $4. The lottery's ticket also features "PowerPlay," which multiplies the second-highest winnings by double and a corresponding multiplier for the lower-tier prizes. It also raises the line price to $5.
Here is a better breakdown of how PowerPlay works:
10x multiplier for prizes that can be won 10 times
5x multiplier for prizes that can be won 5 times
4x multiplier for prizes that can be won 4 times
3x multiplier for prizes that can be won 3 times
2x multiplier for prizes that can be won 2 times
Players can head to the official website, Powerball.com or their favorite online lottery ticketing or betting service's results page.
Sample US Powerball Prize Breakdown
Matching all five numbers and the red Powerball number wins the grand prize for the week. If players match certain numbers, they will nab secondary winnings too.
Match 5 +1 Grand Prize
Match 5 $1,000,000
Match 4 +1 $50,000
Match 4 $100
Match 3 +1 $100
Match 3 $7
Match 2 +1 $7
Match 1 +1 $4
US Powerball Digit $4
US Powerball Draw Schedule
The lottery draws the five numbers and the red lucky US Powerball number every Wednesday and Saturday night at 22:59 Eastern Time.
Closing Time
All game ticket sales end at 22:00 Eastern Time to allow the US Powerball authorities to secure all player entries and make a final count.
Top US Powerball Winners
Players who play Powerball online or in their country love this lottery because it can make millionaires in an instant if players are lucky enough. These five had beaten the one in a million odds to become the most fortunate winners of this coveted lottery.
Maureen Smith: From Melbourne Beach, Florida, Mrs. Smith never believed she could win the US Powerball at her age of 70, but it was an effort worth trying. She used the same numbers for an unspecified number of years, and she eventually split the grand prize of $1.6 billion with two other lucky groups.
Mae and Marvin Acosta: Mr. and Mrs. Acosta from California divided the amount with Maureen Smith. These winners had delayed claiming for six months because they assembled a team of advisers. The reason they needed advisers are still unknown, but likely to help them come to terms that they have won a grand prize worth approximately $529 million.
John and Lisa Robinson: The Robinsons attended an NBC "Today" interview first before they ran to the lottery organization and claimed their prize worth $529 million.
Gloria Mackenzie: She never realized she could win the enormous jackpot worth approximately $590 million by herself. The 84-year-old Florida resident said another player had let her ahead out of kindness to purchase her ticket, which she quick-picked.
Ocean's 16: There were three jackpot tickets sold on August 7, 2013. One of these tickets were purchased by 16 employees of the Ocean County vehicle maintenance facility. Having suffered the catastrophe that was Superstorm Sandy, luck wanted them back on their feet definitely.
Biggest US Powerball Jackpots
Below is a list of the dates the US Powerball reached huge jackpots, which may or not have been won:
January 13, 2016: $1.6 billion
May 18, 2013: $590.5 million
November 28, 2012: $587.5 Million
February 11, 2015: $564.1 million
July 30, 2016: $487 million
Online Lotteries Similar to US Powerball
La Primitiva: Spain's La Primitiva is similar to the US Powerball in its mechanics. Players must select five numbers from 1-54 on the first grid of the La Primitiva entry. On the second grid, players must choose a single digit from 0-9. The only difference is the numbers available to players. On the US Powerball's first grid are 69 numbers, and on its Powerball set are 26 numbers.
EuroMillions: In EuroMillions, players must select five numbers from 1-5 for the main game, and they must also select two numbers from 1-12. Similar to La Primitiva, Euromillions differs from the US Powerball in the entry numbers available.
Where to Play Powerball Online
US players and any foreigners taking up temporary residence or on vacation in the United States are the ones who can play the US Powerball through convenience stores. For international players, they can play Powerball online through internet lottery ticketing or betting services.
Ticketing companies purchase real entries from lottery organizations on behalf of customers. Betting services sell betting products based on the US Powerball's tickets and prizes. These products have the same features as the real tickets. These companies pay winnings using an insurance model, which guarantees fast transactions even for grand winnings.
Before players can request for entries or make bets, they must first sign up for an account with the online lottery company and deposit to their online accounts. Most online facilities cater to Visa, Mastercard, JCB, American Express, Maestro and other credit cards. Other facilities allow players to use e-wallets such as Skrill or Lemon, and other instant pay services such as MoneyGram.
Some internet lottery services give players bonuses upon sign up. They may receive a bonus ticket after their first purchase. Other services could also give full refunds for the first purchase. If players subscribe for more than four weeks of draws or purchased a particular quantity of entries, the service may reward them with a hefty discount.
Players must make sure that they are familiar with their local tax laws regarding overseas winnings. Only players 18 years old and above are allowed to play in online lotteries.
How to Play Powerball From Canada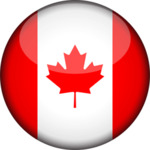 Residents of Canada can easily buy tickets to the US Powerball by using an online agent, who will purchase and scan an official lottery ticket on their behalf. Canada has no laws regulating online lottery purchases, so if you are legally an adult (18 or older), you can participate in any lotto draw worldwide.
For Canadians living near the US border, it might seem easier to drive across and buy the ticket(s) in person. However, considering the frequent and long border queues, it really does make sense to purchase your ticket via a trusted online service. Our recommendation: Take the money you will save on gas and buy more entries!